Class of 2021 Diploma Name Verification Please check with your student regarding the diploma name verification sent via Google and Skyward Student Access. This process is used to verify what is to be printed on their high school diploma. The deadline for submission is January 25, 2021.

Fall Sports Parents, As you may already know, our region remains in Phase 1 of the Governors re-opening plan. This means that the fall season's official start date will be pushed back and will not begin on February 1st. We will review regional metrics at the end of this week and communicate any changes on the KHS live feed. Although we aren't officially beginning, please be sure to register your athlete ASAP. In order to continue to practice/train past February 1st with their fall sports teams, athletes are required to be registered. For questions and clarification, please contact your fall sports coach. Problems with registering, email
cathy.usher@kelsosd.org

FALL ONLINE SPORTS REGISTRATION is open and will close Monday, February 1. KHS and KVA students are able to complete their registration online. Fall sports include Cross Country, Boys Golf, Football, Girls Soccer, Girls Swim & Dive, Slow Pitch and Volleyball. Please see information and registration instructions on the Kelso High School website under the Athletics tab. Having trouble registering? email cathy.usher @kelsosd.org At this time, we are not collecting the $45 ASB or $50 Participation Fee at the time of registration. If you paid a 2020 Spring Participation Fee, that will be rolled over to cover the Participation fee of the next sport your student participates in. We will begin collecting ASB and Participation Fees when the sports season begins.

FALL ONLINE SPORTS REGISTRATION will open Tuesday, January 19. KHS and KVA students are able to complete their registration online. Fall sports include Cross Country, Boys Golf, Football, Girls Soccer, Girls Swim & Dive, Slow Pitch and Volleyball. Please see information and registration instructions on the Kelso High School website under the Athletics tab. Registration will close Monday, February 1. Have trouble registering online? email cathy.usher @kelsosd.org
Kelso Sports Families, A lot of changes were released this week that pertain to our ability to begin sports. It is important to note that no final decisions have been made on what, when, and how sports will operate. We do know that we are not in a place to say with certainty that sports will begin on February 1st. We are continuing to gather information and to plan with appropriate district, area, and local decision makers. As we get more concrete and definite plans established, we will release that information. In the meantime, it is vitally important that you check the status of your students' physical and make appropriate arrangements to get physicals current ASAP. It is advised that you take this step regardless of which season/sport your student will participate. PLAN AHEAD. Students without a current physical will not be allowed to participate until physicals are updated and getting an appointment with a health care provider may be difficult on short notice.

In preparation for the 9-12 secondary return to in-person learning and in accordance with the Department of Health's Dec. 16th Tools to Prepare for Provision of In-person Learning every KSD student is required to complete a health attestation. You can complete the attestation at the following link. Please note that this will be necessary to complete once per student. There will be no need to complete the attestation repeatedly.
https://forms.gle/QZRrj5mrv6VTxVYZ9
at which time it will be cataloged as complete in our system. All students who have the completed attestation prior to the late January, early February return to in-person learning will be allowed to enter the building daily without delay. Those students who do not complete the attestation will be required to submit to a daily health screening prior to attending classes. Thank you for your attention to this protocol required for return to in-person learning, Christine McDaniel, KHS Principal Attestation Link:
https://forms.gle/QZRrj5mrv6VTxVYZ9

Kelso Snap Back Hats are Back In stock!! We have two options to choose from (photos below): Grey/Royal and Royal/White. Hats are $25 and we have limited stock. If you missed out the first time, now is your chance. Run, don't walk to the KHS ASB office and get yours today! They make excellent Christmas Gifts/Stocking Stuffers.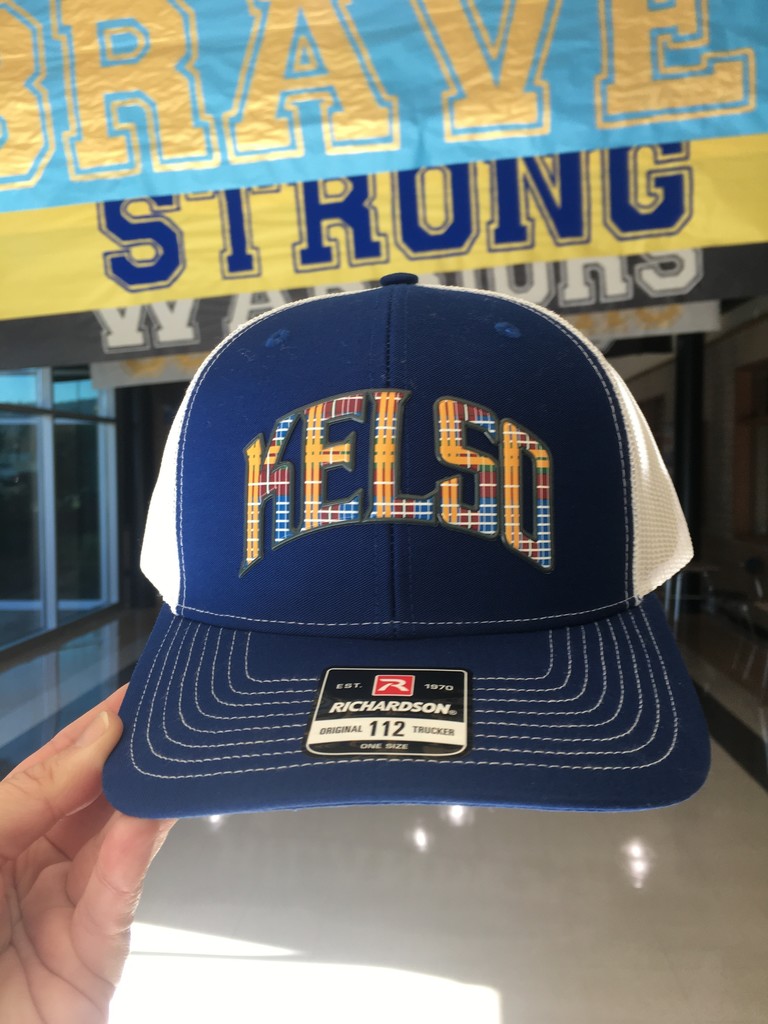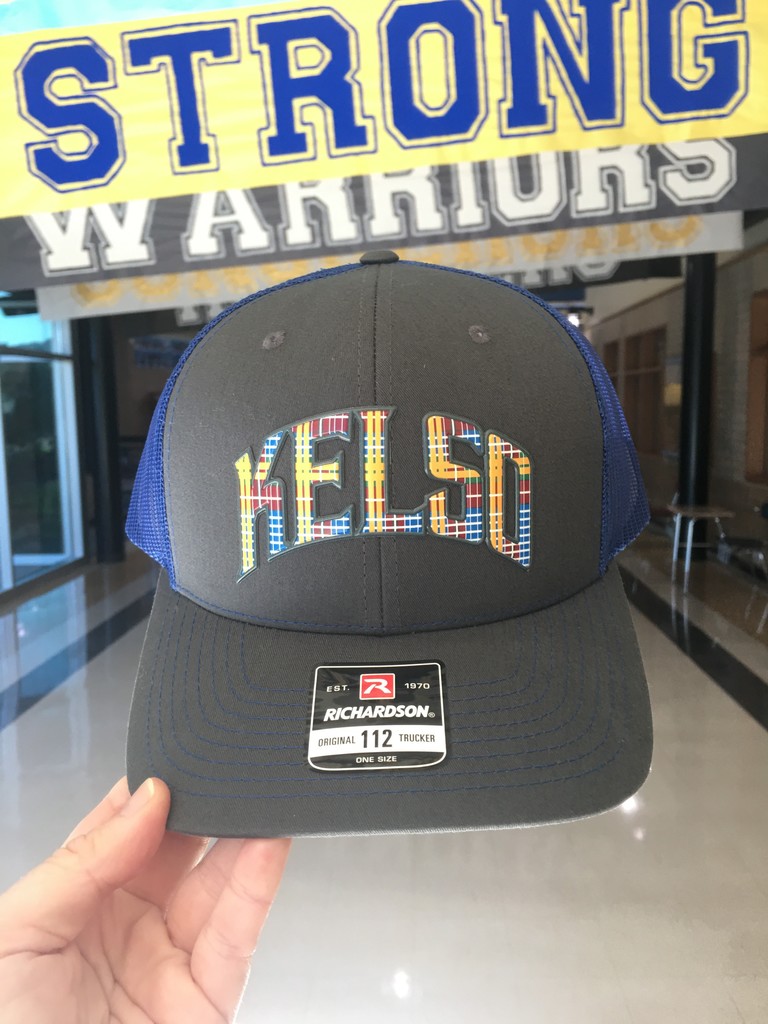 Hilander Parents/Guardians, Please take a moment to fill out this short survey regarding an in-person learning opportunity for your KHS student. Your participation will help us in our planning for a return to in-person learning at KHS. Thank you, Christine McDaniel, KHS Principal
https://forms.gle/BwG5wGxMujLz5Zur8

KHS HOSA and FCCLA clubs are hosting a Toiletries Drive to benefit our Kelso School District Student and Families in need. Donations can be made to the KHS main office now through December 17th. We will have two drive up opportunities, Tuesday, December 15th from 1-3 PM and Wednesday, December 16th from 9-10 AM. Donation examples include: shampoo/conditioner, toothbrushes, toothpaste, body wash, soap bars, deodorant, diapers, wipes, lotion, hairbrushes, toilet paper, masks, feminine products, etc. Please call or email Haley Cox at 360.501.1846
haley.cox@kelsosd.org
with questions.

2020-2021 Yearbooks are on sale now for $55 in the ASB Office and Online. Missed out on last year's yearbook? Purchase 2019-2020 and 2020-2021 together for only $100!

We are developing Lexington's vision, mission, culture and school identity, and we'd love your input! Please take this 5-minute survey (bit.ly/lex-survey) and share your thoughts. Thank you!

Kelso High School 2020-2021 Pep Club Merch is still available in the ASB office! Most styles and sizes are currently in stock and make excellent Holiday Gifts!! Merchandise is for sale in the ASB office Monday-Friday from 8AM-3PM. This year's design is a nod to our Heritage and Traditions and features the Scottish flag, the medieval Scottish flag and KELSO in our Buchanan plaid. We are offering hooded, quarter zip and crew neck sweatshirts, high quality, Tri-blend short and long sleeve T-shirts, and new this year, a women's fit sueded cotton cowl neck and a Dri-fit half-zip. A selection of youth sizes will be also be available for order. Cash, check, debit/credit (no Amex) will be accepted. Due to COVID-19 masks must be worn, social distancing practiced, and garments will not be available to try on. All sales are final.

Based on the order from the Governor's office (see below), Kelso will be shutting down all indoor workouts until further notice. COVID Guidance from Governor Inslee's office: 16. Youth and Adult Sporting Activities: Indoor activities and all contests and games are prohibited. Outdoor activities shall be limited to intra-team practices only, with facial coverings required for all coaches, volunteers and athletes at all times.

Kelso School District phone system is experiencing some technical issues this morning (11/12/20). We are working on it and hope to have it fixed soon

All students attending KHS in-person must turn in an attestation form. Click the link below to get your form:
https://5il.co/mo20

Are you unsure what time your bus arrives? Do you know where your pick up site is? Below is the link for all of your transportation questions. If you still are unsure call our Transportation Department at 360-501-1352.
https://5il.co/mo1z

Student parking permits are now available in the main office. You'll need a photocopy of your current drivers license and insurance card.



**UPDATE** IMPORTANT OFF-SEASON ATHLETIC TRAINING INFORMATION Kelso Parents and Athletes, Beginning on Monday, October 26th, as long as county health numbers remain at current levels, we will open our facilities to Kelso High School student athletes and coaches for off-season training opportunities. We will do so by adhering to general and sport specific guidance provided by WIAA in conjunction with the Governor's office and the Washington State Health Department. Decisions are being based on ongoing discussions with the Cowlitz County Health Department and the Kelso School District. Please contact specific sport coaches for information and questions on workout availability and times. NEED TO KNOW INFORMATION: o REQUIRED: In order to be on campus, parents must complete an online waiver and consent form for their athlete. This will be done similar to our regular sport season registration process.  Access these forms at our KHS Athletics page.  Follow the "To Pay Athletics Fees and Register, click here or on the image below" link.  You will need your Skyward Family Access login information.  PLEASE FILL OUT A FORM FOR EACH OFF SEASON SPORT YOU WILL PARTICIPATE IN o COVID RELEASE IS SEPERATE FROM SPORTS REGISTRATION. WHEN SPORTS SEASONS BEGIN, YOU WILL NEED TO COME BACK TO REGISTER FOR EACH SPORT • Student participation in off-season training is completely voluntary and not a requirement of KHS, KSD, or WIAA. • The out of season workout window will run from October 26th thru December 18th • PHYSICALS ARE NOT REQUIRED FOR OFF SEASON WORK OUTS. HOWEVER, WE ENCOURAGE YOU YOU TO CHECK THE THE STATUS OF YOUR ATHLETES PHYSICAL NOW. IF IT IS EXPIRED, GET IT RENEWED AS SOON AS POSSIBLE. Do not wait until the sports season begins. There will be no waiver for expired physicals due to COVID-19. To check the status of your child's physical, email Cathy Usher at
cathy.usher@kelsosd.org
or Nicole Nickel at
nicole.nickel@kelsosd.org
. YOU MAY ALSO GO TO SKYWARD FAMILY ACCESS AND CLICK THE PORTFOLIO TAB. • Student Athletes will not be allowed on campus unless they have up to date immunizations AND an updated health plan on File with the school nurse. Please check to ensure you are current. For questions, contact Nicole Nickel at (360)501-1853