HOW WE GET TO 100% GRADUATION RATE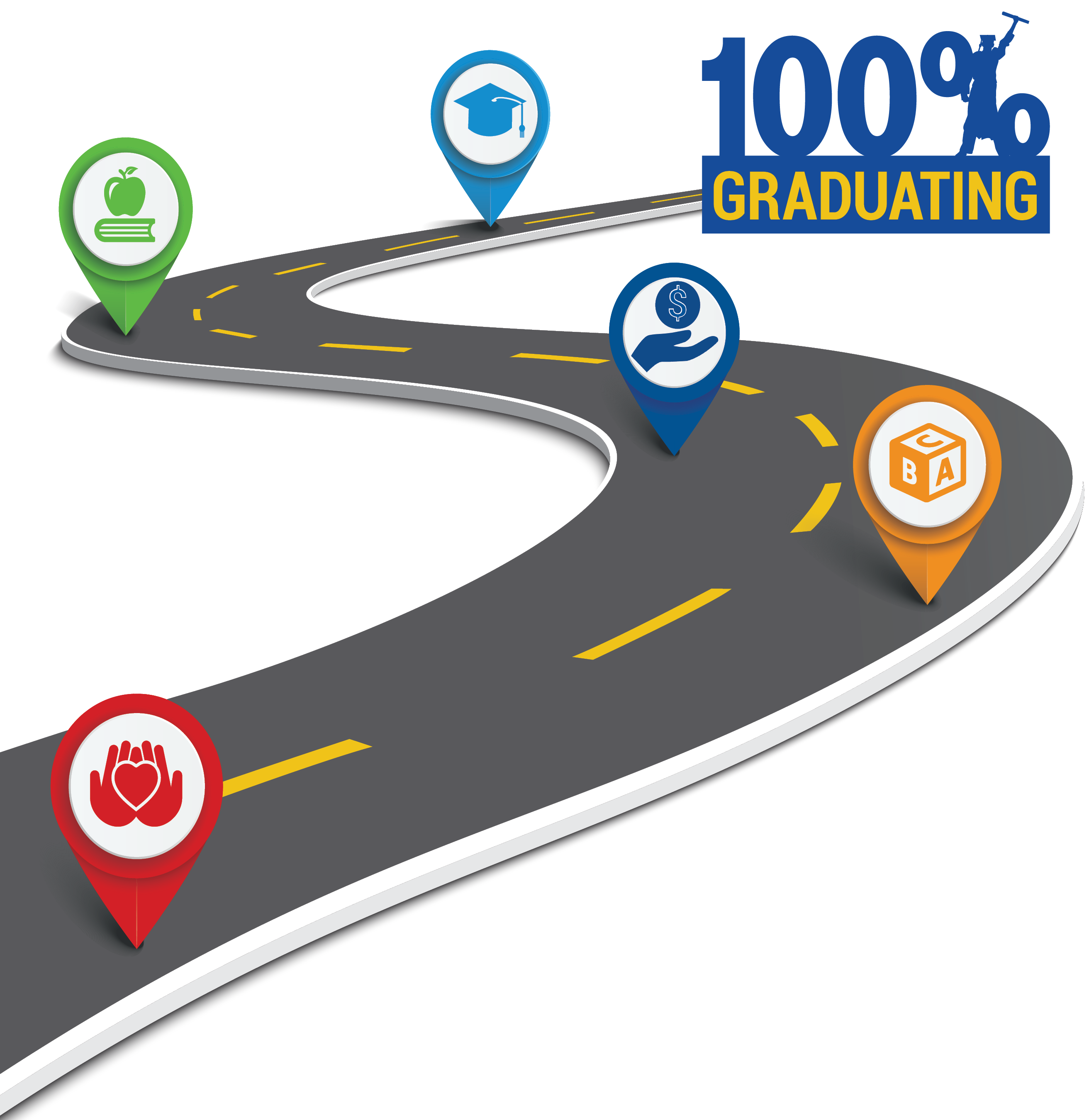 Improvements will be achieved to the learning environment in two specific areas:
safety and security of our students and staff

student behavior
Climate and culture of student and staff health and safety.
The percentage of all third grade students meeting or exceeding the grade level English language arts benchmark will increase annually, regardless of student subgroup.
Maintain effective resource allocation, operational planning, and solid fiscal controls.
Student achievement in mathematics and English language arts will increase annually and the achievement gap between English learners, students with learning disabilities and students in poverty—in comparison with other students—will decrease annually.
Expansion of robust remote and in-person learning models.
CAREER, COLLEGE & COMMUNITY READY
Increase the four-year high school graduation rate by at least one percent per year for the next five years.