CAPITAL PROJECTS AND CONSTRUCTION
The Kelso School District recently passed a $98.6 million dollar bond measure on February 13, 2018. The projects include the construction of two New in Lieu elementary schools and numerous projects at a number of schools and other district facilities.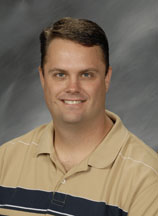 Scott W. Westlund M.Ed., SFO, CGFM
Chief Financial and Operations Officer (CFO)
Contact Information:
Phone: (360) 501-1903
Fax: (360) 501-1902
CAPITAL BOND AND STUDY & SURVEY INFORMATION
RFQ/RFP & BID DOCUMENTS FOR DISTRIBUTION
SMALL PUBLIC WORKS ROSTER, CONSULTANT ROSTER, AND VENDOR ROSTER REGISTRATION
The Kelso School District maintains our Small Public Works Roster and Consultant Roster in the MRSC Rosters online database. Businesses interested in working with our School District on projects must register at www.mrscrosters.org and select the Kelso School District in your application.
If you have roster registration questions, please contact MRSC Rosters at mrscrosters@mrsc.org.

For questions regarding specific projects, please contact Gary Schimmel, Facilities Supervisor, at 360-501-1340.