TRANSPORTATION MANAGEMENT PLAN
This Transportation Management Plan (TMP) was created to minimize potential transportation issues that can arise during student arrival, dismissal, and occasional events at school. The plan is intended to foster awareness and provide specific guidance to the Wallace community with a focus on safety, reducing traffic congestion, and minimizing parking issues that could affect the surrounding neighborhood.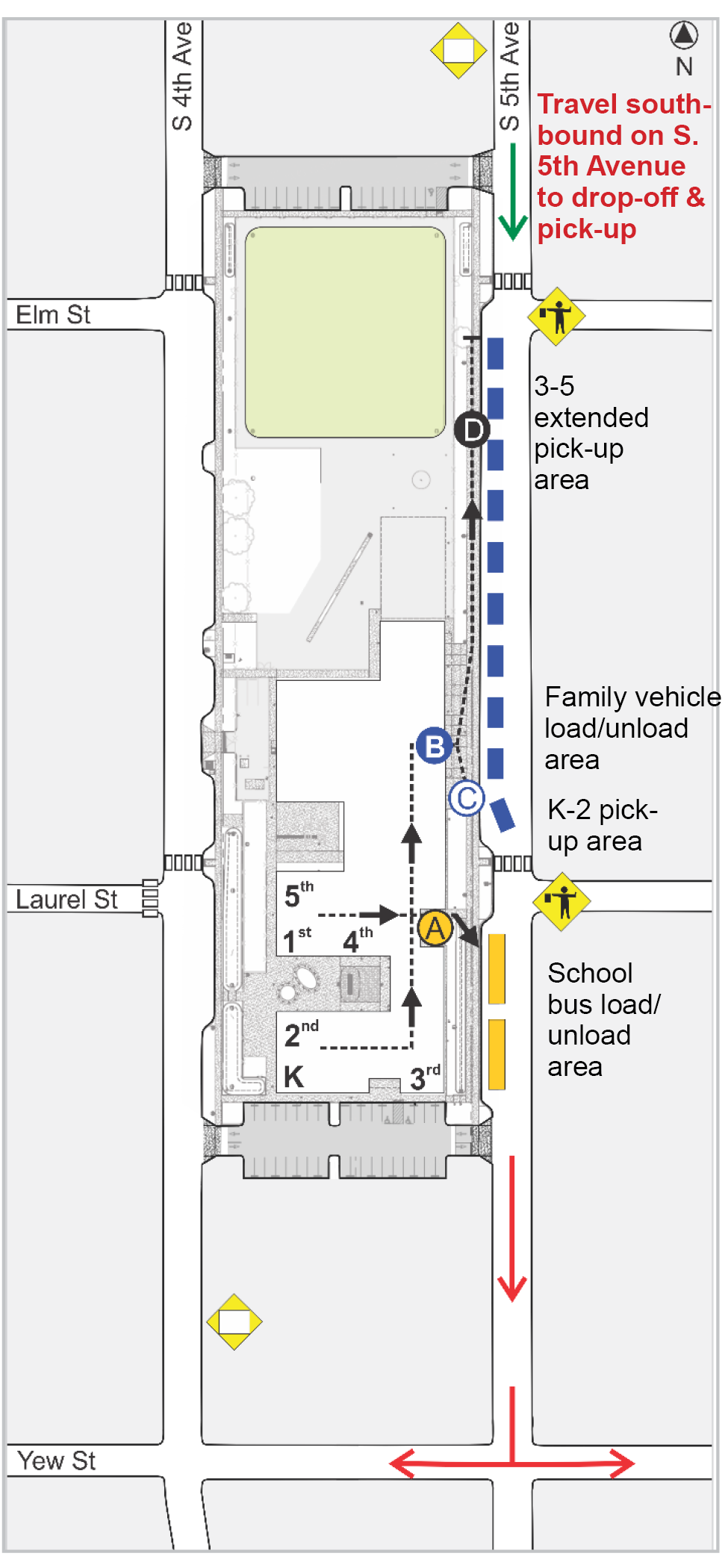 WELCOME TO OUR NEW WALLACE ELEMENTARY!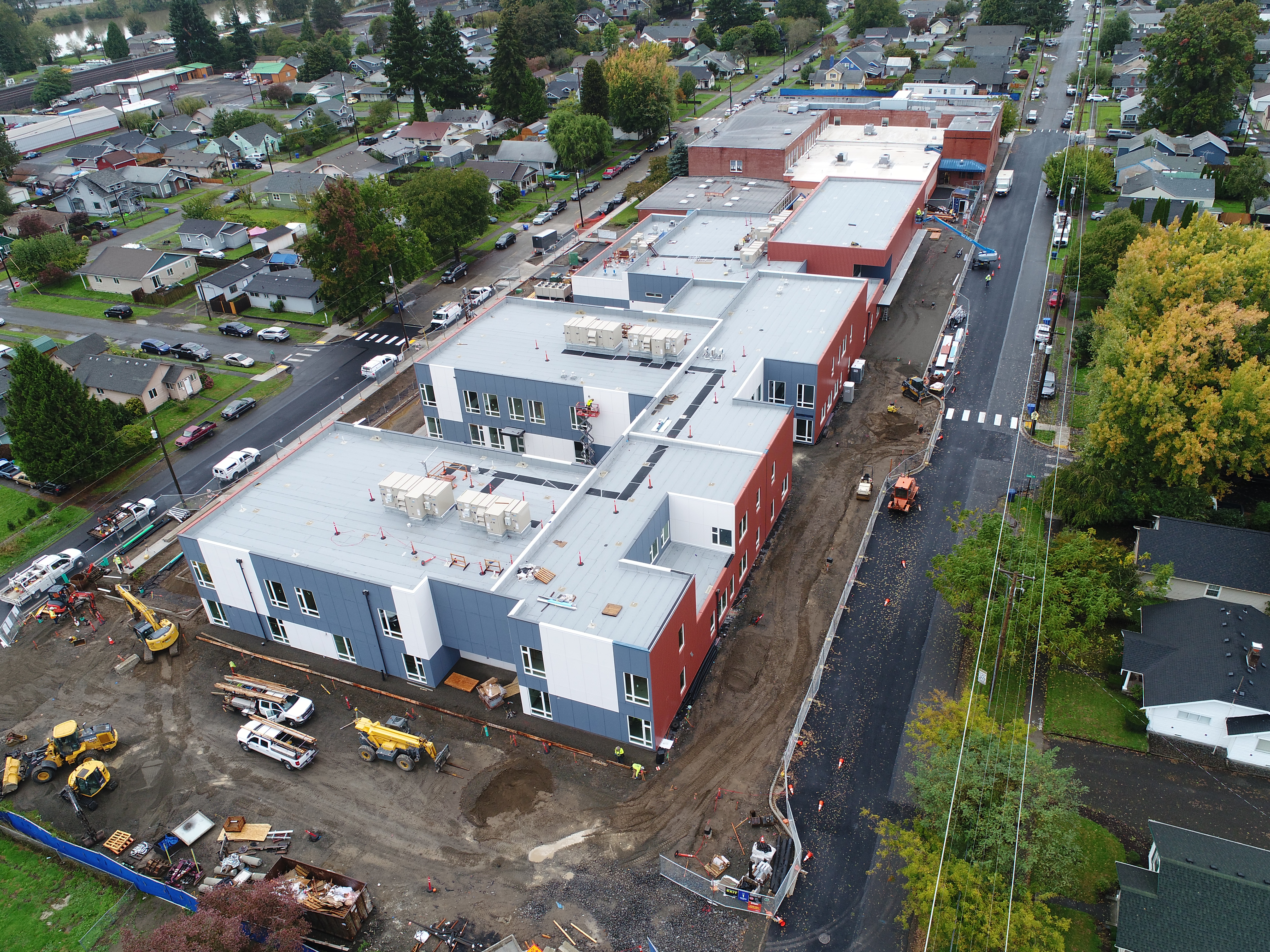 On January 4, 2021, Wallace students will start the new year in a brand new school, thanks to YOU. This building wouldn't be possible without the support of our community. By voting YES for Kelso Schools, you have given South Kelso students an opportunity to learn in a modern, state-of-the-art facility that will serve our community for generations.
Here's some information about the 58,000 square foot building.
COMMUNITY, INSIDE AND OUT
Each grade level is grouped around a shared learning area, creating small communities within the school
Library, gym, commons, and stage can be opened to the public for community uses after hours, while the rest of the school is secure

Large garden and outdoor classroom with benches and raised planters
Secure vestibule design ensures all visitors go through office before entering school
Part of a central, district-wide security monitoring system with remote lockdown capabilities

Secure entries with card reader access and camera systems

Rooms designed to allow for occupants to be out of the line of site during a lockdown
ENVIRONMENTAL SUSTAINABILITY
Meets Washington Sustainable Schools Protocol
Made with Low Volatile Organic Compound materials

At least 20% of materials are from within 500 miles

On-site water filtration through rain gardens and bio-swales removes contaminants before water enters rivers and lakes

Drought-tolerant, native plants like Bowhall Maples, Sour Gum trees, Red Alders, and Kelseyi Dogwoods