Kelso Virtual Academy
257 Alpha Drive
Longview, WA 98632
PH: 360-232-5000
Administrator: Cindy Cromwell
Email: cindy.cromwell@kelsosd.org
ABOUT KELSO VIRTUAL ACADEMY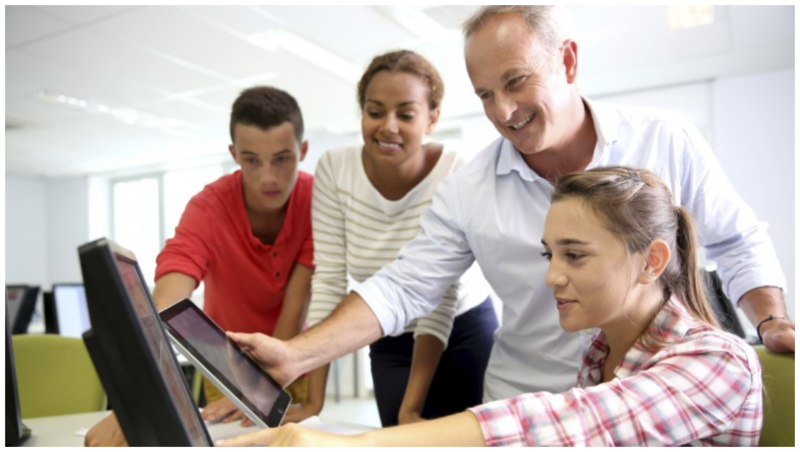 The Kelso Virtual Academy
Kelso Virtual Academy (KVA) is an innovative, engaging educational program that inspires students to learn from anywhere and at their own pace. Certificated teachers support student success through in-person consultations.
KVA is an ideal environment for a motivated learner who seeks the independence of completing coursework that runs "parallel" with the Kelso School District Curriculum.
Kelso Virtual Academy uses a curriculum that is developed and administered by OdysseyWare. As a parent and student you can be reassured OdysseyWare has been designed to meet the Washington State Curriculum Standards as outline by the Office of Superintendent of Public Instruction. Course options include core subjects and various elective choices.
The staff of Kelso Virtual Academy work side by side with academic counselors within the Kelso School District to create, monitor, and adjust students learning plans to ensure on track graduation.
OdysseyWare is a user friendly platform that allows students and families to easily access coursework, assignments, and efficiently communicate between students and teachers.
Work At Your Own Pace—21 day calendar trial period
Kelso Virtual Academy students work at their own pace but are required to complete a minimum percent of their course work to keep on track each week of school. Therefore, a 21-calendar-day trial (3 weeks) is established each trimester/semester to assess a student's ability and desire to complete KVA course work.
Students who meet our participation standards during the 21 day trial period will be invited to continue with the Kelso Virtual Academy.
It is a requirement of the Kelso Virtual Academy that all students have weekly personal contact with their instructor. Direct personal contact shall be for the purposes of instruction, review of assignments, testing, reporting of student progress, or other learning activities.
Enroll Today with Kelso Virtual Academy
Kelso Virtual Academy is a state approved, fully accredited program, open to students in the Kelso School District in grades K-12 at no cost. Families are responsible for ensuring student access to internet.