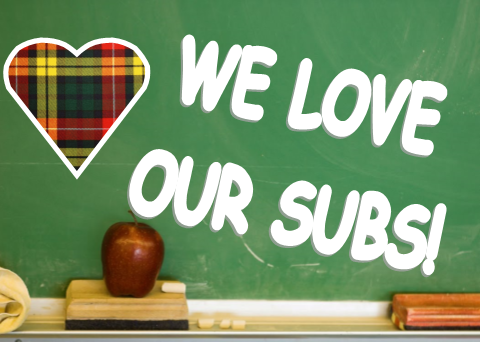 FOR MORE INFORMATION REGARDING SUBSTITUTING WITH THE KELSO SCHOOL DISTRICT CONTACT...
Are you interested in becoming a substitute with the Kelso School District? Substitutes enjoy flexibility in choosing jobs that appeal to them and which days they work. We are currently accepting applications for substitutes of all kinds! Please click the link below to apply for substitute positions.
You will need to bring your completed substitute new hire paperwork packet to your scheduled orientation. If you do not have access to a printer, please pick up a new hire packet in the Human Resources Office prior to your orientation.
FINGERPRINT BACKGROUND CHECK
All offers of employment are contingent upon the applicant's satisfactory completion of a fingerprint background check. You will need to make arrangement to have your fingerprints completed. The cost of fingerprinting is your responsibility. Instructions can be found at the following link...
Kelso School District #458 complies with all federal rules and regulations and does not discriminate in any programs or activities on the basis of sex, race, creed, religion, color, national origin, age, veteran or military status, sexual orientation, gender expression or identity, disability, or the use of a trained dog guide or service animal and provides equal access to the Boy Scouts and other designated youth groups listed in Title 36 of the United States Code. The following employee(s) has been designated to handle questions and complaints of alleged discrimination: Holly Budge, Director of Human Resources, the school district's Title VII Officer and ADA Coordinator. People of disability may request reasonable accommodation in the hiring process by contacting, Holly Budge, Director of Human Resources, 601 Crawford Street, Kelso, WA 98626 or (360) 501-1924.
Inquiries regarding compliance procedures regarding students may be directed to Gunnar Guttormsen, Director of Student Services/Assessment, the school district's Title IX & Section 504 Coordinator, 601 Crawford Street, Kelso, WA 98626 (360) 501-1900.
KELSO SCHOOL DISTRICT IS A DRUG AND TOBACCO-FREE WORKPLACE