EDIT MAIN
COVID-19 School Closure FAQs
Last updated: 03-17-20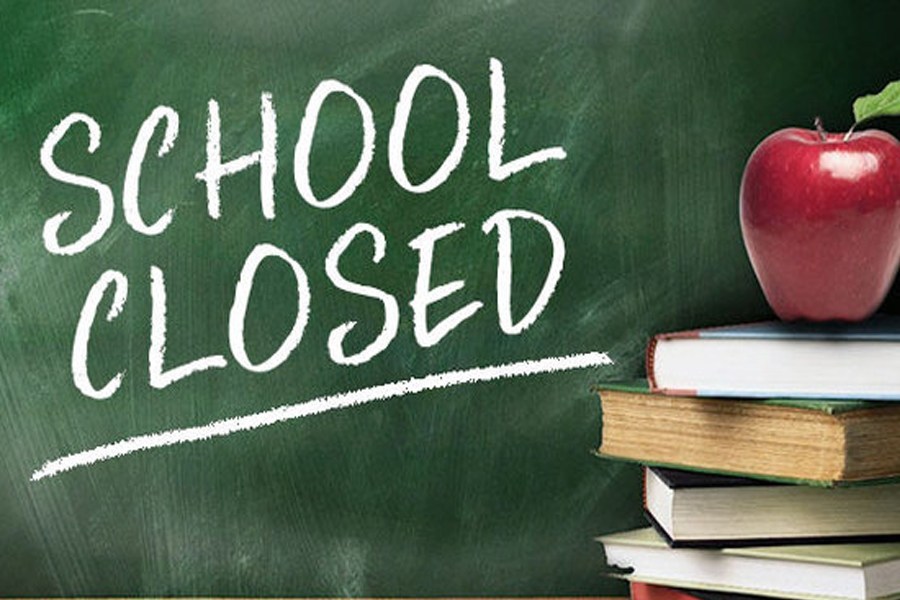 Spanish translation found here

Why are schools closing?
Per Governor Inslee's Friday, March 13 – 1:30 pm press conference "closing of all Washington schools" and Sunday, March 15 – 7:40 pm statement of "prohibiting gatherings more than 50 people," Kelso School District is closed from Monday, March 16 through Friday, April 24. This is a dynamic and evolving situation and schools are doing their part to slow the spread of COVID-19 by adhering to the social-distancing recommendation.
Will our school district provide childcare?
We recognize that closing schools has a major impact on our communities ability to staff hospitals, health care facilities, and other fire and medical departments. The Governor has asked us to help our families who are in the medical field or who are first responders to find temporary childcare during this outbreak.
Because many school districts do not have the staff or space to offer childcare during these times, we are now being advised to direct families to the following website https://childcareawarewa.org or to call the Child Aware Family Center directly at 1-800-446-1114. The Child Aware team will help you find child care in our local area.
Will meals be provided for students during the closure?
Yes. We will provide a sack breakfast and a sack lunch simultaneously Monday – Friday at specific schools and community locations. We will start distribution on Thursday March 19th. Current specific site information and times are listed here.
Will students be learning from home during the closure?
OSPI believes that for most districts, it will make more sense to cancel school altogether than to organize a learning model that cannot be accessed equitably by all students. To support families during the coronavirus outbreak, our Teaching and Learning Department has compiled a list of resources to explore during our school closure. This list will expand in the coming weeks. It was intentionally limited this first week as families adjust to the new schedule. We will continue to update resources frequently for all grade levels.
You can find these new resources on the Kelso School District COVID-19 webpage or directly by clicking here.
These activities and resources are optional for students and are not required or graded.
Staying engaged with learning during the closure will help to minimize the loss of learning. We look forward to school reconvening and teachers will resume instruction highlighting those standards that are most critical moving forward.
Will students have to make up the days missed?
Our last day of school is currently scheduled for Thursday, June 11, but there may be a need to extend our school year. OSPI will grant us an emergency waiver to end the school year on Friday, June 19, at the latest. Please make the necessary arrangements in preparation for June 19. Again, we will be applying for a waiver to allow our last day to remain Thursday, June 11, and realize that OSPI may require June 19 to be the last day. Final information will come at a later date.
What about state testing?
OSPI has decided to cancel all state testing for the 2019–20 school year. This includes the Smarter Balanced Assessment (SBA), the Washington Comprehensive Assessment of Science (WCAS), the Washington Access to Instruction and Measurement (WA-AIM), English Learner Progress Assessment for the 21st Century (ELPA21), and WIDA Alternate ACCESS for ELLs.
What about graduation requirements?
Still not sure. We await guidance from the state. We anticipate flexibility and emergency waivers of some type.
Is our graduation date changed?
No, graduation ceremony will remain on Saturday, June 6, at 1:00 pm.
Will we have parent-teacher conferences or student-led conferences?
All conferences are cancelled.
Middle School Conferences: March 30 – April 2 – cancelled
High School Conferences: April 22 - cancelled
What will staff members be doing during the closure?
Many staff will still be working, albeit in creative, non-traditional, and flexible ways, and they will still get paid according to information we have received from Governor Inslee and Office of Superintendent of Public Instruction.
What about sports and other extracurricular activities?
Per the directive from Governor Inslee, all sports and extracurricular activities are canceled until midnight on Friday, April 24. Canceled means no students or staff will be allowed to gather for workouts, practices, or performances. More information will come regarding activities after April 27. We are waiting for WIAA and state decisions.
Is my scheduled facility use of our schools and fields canceled?
Yes, all facility use by outside community members, staff, students, and groups have been canceled until further notice.
Will Schools, the District Office, and Transportation/Maintenance be open to the public during the school closure?
No, all facilities will be closed to the public beginning March 16, 2020, and will remain closed until further notice.
How will the school district communicate information with families and the community?
Email through Family Access / Skyward
Notifications via the Kelso School District app (download for free)
Website: https://www.kelso.wednet.edu/
FlashAlert
Facebook and Twitter: @KelsoSchools