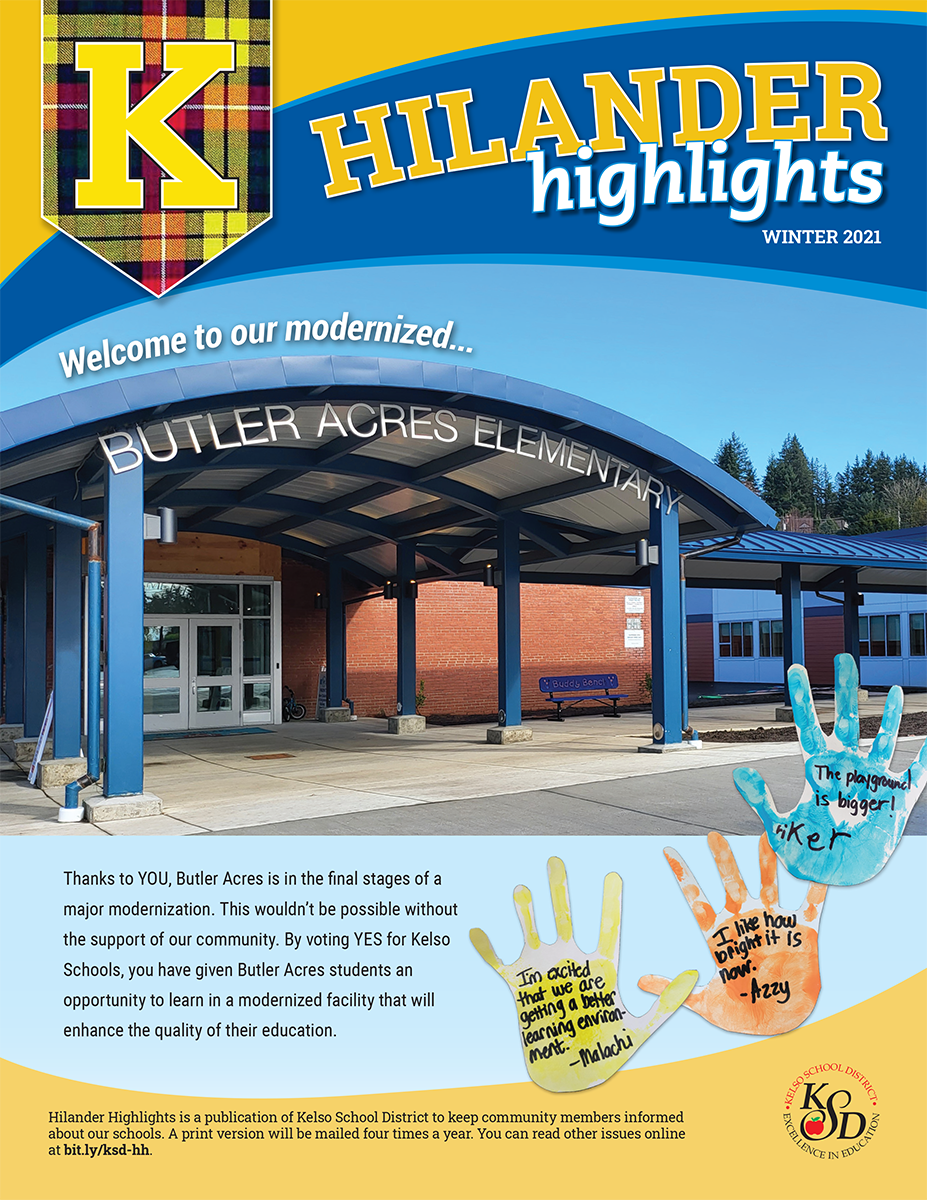 WELCOME TO OUR MODERNIZED BUTLER ACRES ELEMENTARY
Thanks to YOU, Butler Acres is in the final stages of a major modernization. This wouldn't be possible without the support of our community. By voting YES for Kelso Schools, you have given Butler Acres students an opportunity to learn in a modernized facility that will enhance the quality of their education.
Modernized kitchen and restrooms

New floor coverings, ceiling tiles, lighting, and paint

New doors and windows

New cabinetry in classrooms

Library renovations

Replaced blacktop, new area added to playground

New HVAC system (including air conditioning)

New hot and cold water piping

Updated electrical
Secure vestibule design ensures all visitors go through office before entering school

Part of a central, district-wide security monitoring system with remote lockdown capabilities

Secure entries with card reader access and camera systems

New addressable fire alarm system

Seismically reinforced gym

Relocated office to front entry for better visibility and accessibility
Increased parking capacity

Redesigned traffic patterns with improved traffic flow

Replaced asphalt

LED lighting in parking lot

Improved ADA accessible sidewalk and walkways

New landscaping
Plus, six classrooms added to replace portables!
Butler Acres Elementary has been a part of Kelso School District since 1956. In 1906, the property upon which it was built was platted as Butler Acres by D.W. Butler, his wife, Alice, and Mary E. Rewey.
1953
Construction began on the new Butler Acres school.
1956
Butler Acres opened with 15 classrooms, covered play areas, and steam heat. Total construction cost was $334,917.
1964
Four classrooms were added to the intermediate wing to house a growing student population.
1985
A modernization project included a new roof, converted the boiler for gas or oil, the library was enlarged, parking lot and play area improvements, new carpet and paint. The cost was $535,000.
2018
Voters passed a $98.6 million bond, which included $13.4 million to renovate Butler Acres.
2020
Modernization construction began on Butler Acres in May.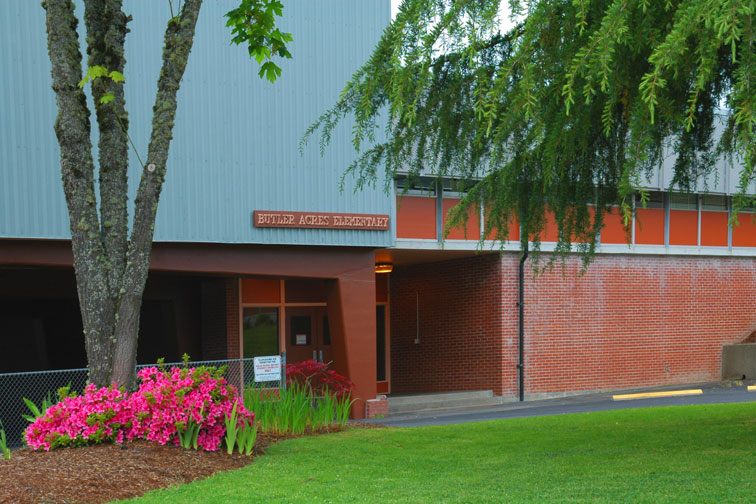 Old Entry

1980 (Photo courtesy of Cowlitz County Historical Museum)
Students of Butler Acres wrote what they love about the new improvements to their school on cutouts of their handprints. For all these reasons, and so many more, we thank you.