SPRING 2021: LEXINGTON ELEMENTARY
In Fall 2021, hundreds of Kelso students will enter the halls of a brand new elementary school, thanks to YOU. This building would not be possible without the support of our community. By voting YES for Kelso Schools, you have given Lexington-area Kelso students an opportunity to learn in a modern, state-of-the-art facility that will serve our community for generations.
School Size:
105,000 SF building

6,400 SF of covered play
Community: Inside and Out
Each grade level of classrooms is grouped around a shared learning area, creating small communities within the school

Gym, commons, and stage can be opened to the public for community uses after hours, while the rest of the school is secure

Large garden and outdoor classroom with benches and raised planters
Secure vestibule design ensures all visitors go through office before entering school

Part of a central, district-wide security monitoring system with remote lockdown capabilities

Secure entries with card reader access and camera systems

Rooms designed to allow for occupants to be out of the line of site during a lockdown

A Traffic Management Plan (TMP) has been developed and implemented to maximize safe pedestrian and vehicle traffic
Meets Washington Sustainable Schools Protocol

Made with Low Volatile Organic Compound materials

At least 20% of materials are from within 500 miles

On-site water filtration through rain gardens and bio-swales removes contaminants before water enters rivers and lakes

Drought-tolerant, native plants
The spaces in the building were laid out in a series of work sessions with teachers and staff from Beacon Hill and Catlin.

The building shape and orientation separates the site into public and private sides, creating places out of the way of traffic that are safe for outdoor play and gardening.

There are two Science, Technology, Engineering, Arts, and Math (STEAM) classrooms to better prepare our youth with these important skillsets.

Modern playgrounds in both the kindergarten and

upper grade level spaces encourage movement,

socializing, and motor skill development, with

cushioned ground below to help break falls.

The green exterior reflects the school colors

(hunter green, black, and silver) and the forest

behind the school, and is seen throughout the

interior on floors, walls, and signage.
Facilitated by PointNorth, a team of 21 Kelso School District staff leaders engaged in several workshops to plan the desired internal culture for the new Lexington Elementary School. Their work resulted in a Lexington Leadership Team Charter and a community survey that supported the development of final Lexington vision, mission and beliefs.
VISION: The vision of Lexington Elementary School is to prepare students to be life-long learners and contribute to society as productive, kind, and compassionate citizens.

MISSION: At Lexington Elementary #WEARE empowering students to fulfill their dreams and goals as they soar on their educational path towards college, career, and community readiness.

BELIEFS: At Lexington Elementary School, we believe in celebrating learning, growth, and achievement. Through perseverance and a passion for learning, all students will SOAR!

Super Respectful

Outstandingly Responsible

Always Safe

Really Kind
While there is a lot of excitement around the brand new Lexington Elementary School, opening it means closing two others: Beacon Hill and Catlin. Just as there have been teams of people to plan, design, and organize the building of schools, Beacon Hill and Catlin each have a team dedicated to the closure of their beloved elementary school.
Watch each school's website in June for information on closing and commemorative events and videos. Meanwhile, here's a little about these two Kelso schools.

Beacon Hill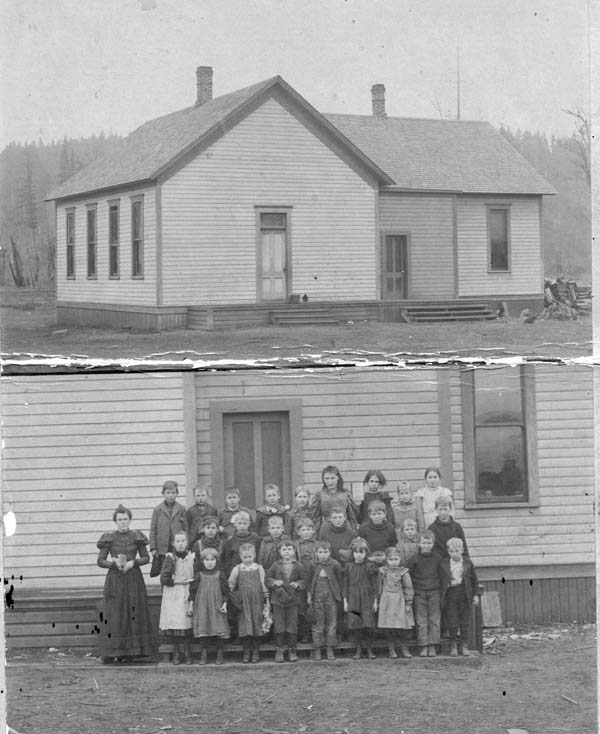 Catlin 1884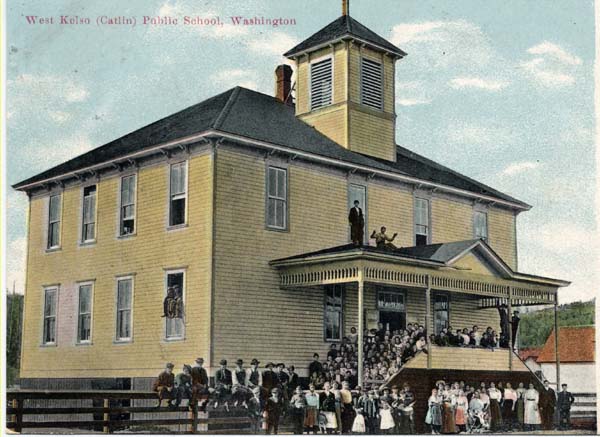 Catlin 1900
Beacon Hill built in 1966-1967.

The school was named after the hill it was built on; which got its name because there was a non-directional beacon at the top of the hill. The beacon was later moved to Rocky Point in Kelso.

Unique to this school, Beacon Hill has an Extreme Team that was first formed in the 1996-97 school year. The Extreme Team is a traveling team of 1st-5th graders who Double Dutch jump rope, juggle, tumble, and unicycle.
The first Catlin school was built in 1884.

The second Catlin, then referred to as West Side Building, was built in 1900.

In 1909, the school name was changed to Catlin Building after Kelso city limits were extended to include the school.

In 1912, the third Catlin was built on property bought from Mary J. Catlin on W 8th N. The School Board agreed to keep the name of Catlin in honor of the Catlin family. Seth Catlin, Mary's father-in-law, settled there in 1850.

Fourth and current Catlin Elementary was built in 1947 on Long. The 1912 Catlin building and property were sold in 1948 to the Cowlitz County Dairymen's Association and a creamery was built on the site.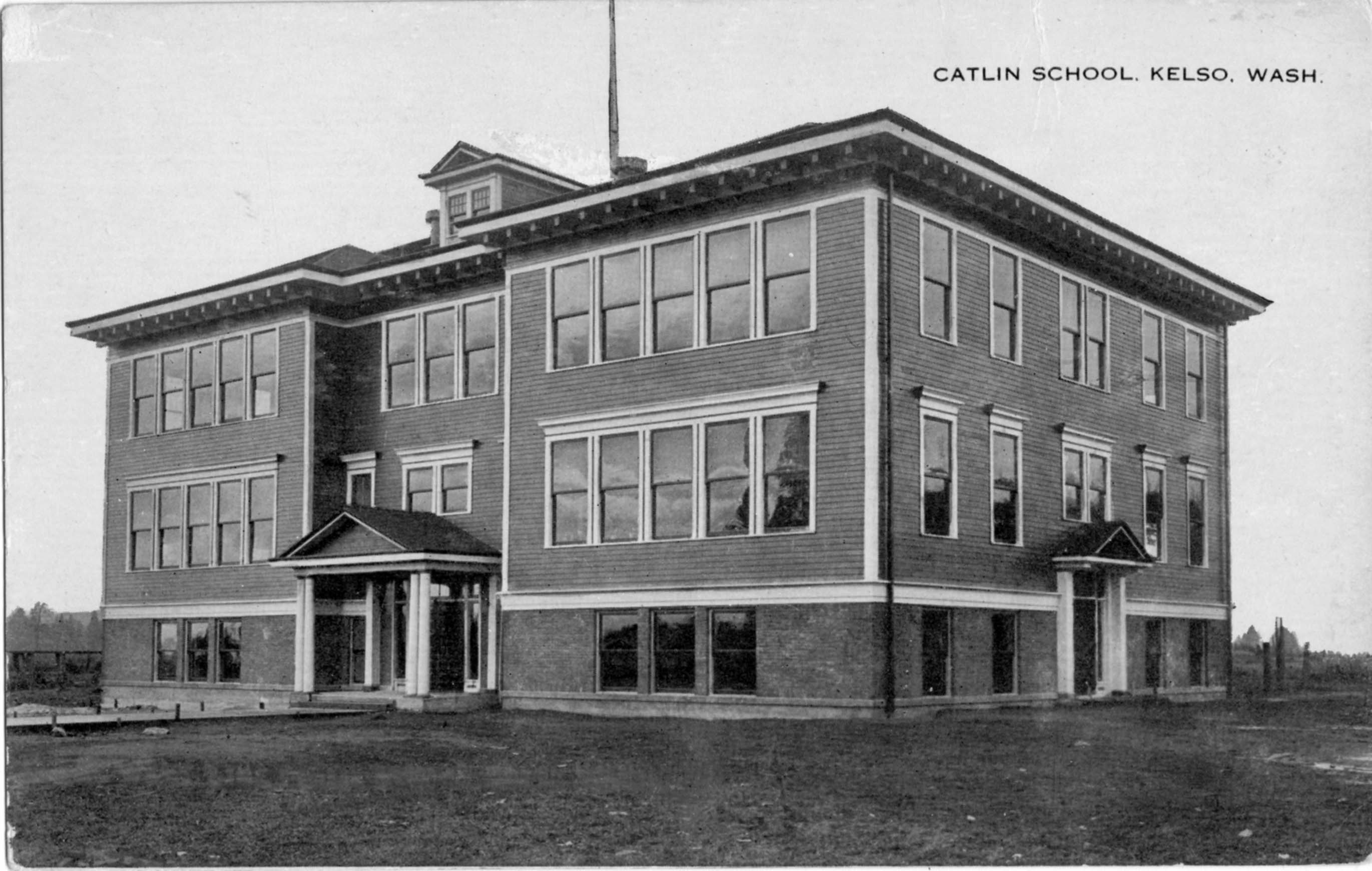 Catlin 1912

CatlinToday
As the construction on our two new elementary schools (Wallace and Lexington) draws to a close, we'd like to give special thanks to the teams that campaigned for, designed, built, and managed the entire process: Citizens for Kelso Schools, Integrus
Architecture, FORMA Construction, and ESD 112's Construction Services Group (CSG). Their work over the last few years has been unwavering and exceptional, and their efforts will be enjoyed for generations to come.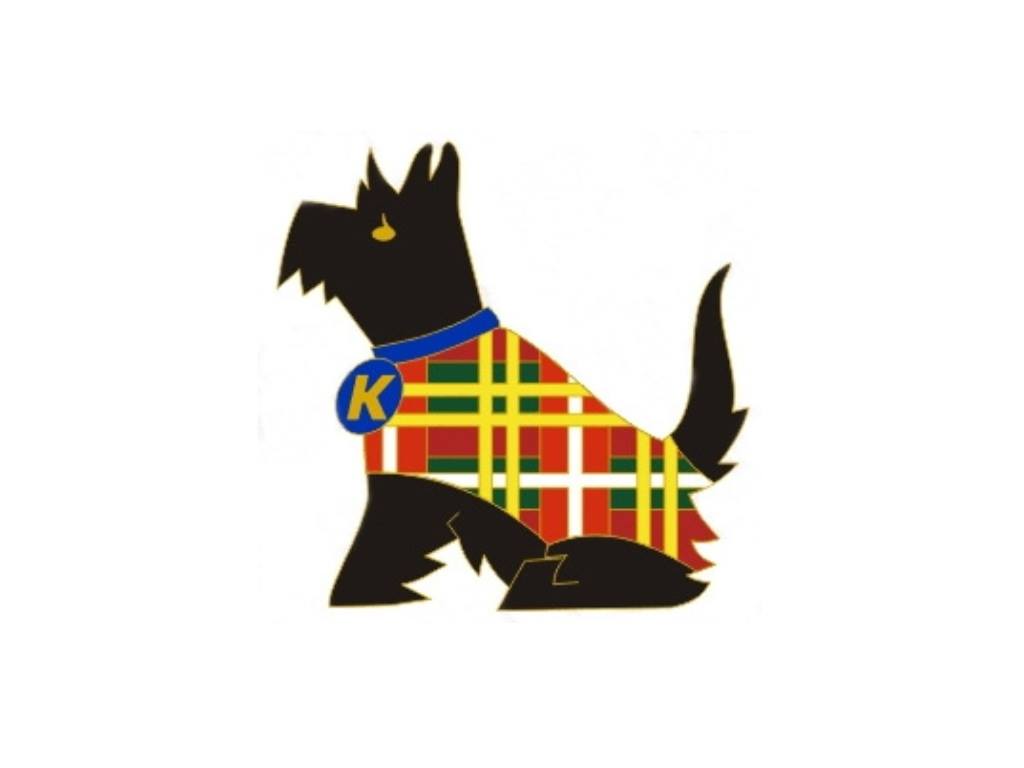 Citizens for Kelso Schools

Integrus Architecture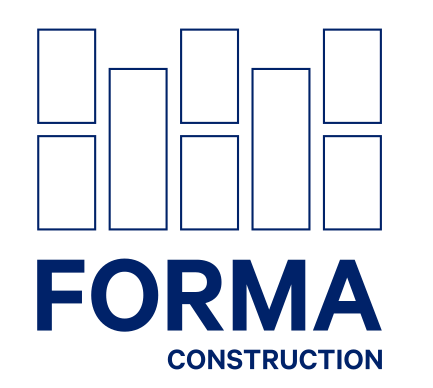 FORMA Construction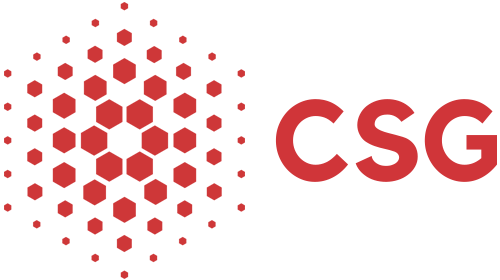 Construction Services Group