SPRING 2020: CAREER, COLLEGE, COMMUNITY READY
(For a pdf of the mailed version, click here.)
If students are able to transition successfully between grades and schools and graduate with the skills necessary to excel in post-secondary opportunities, their ability to realize their personal goals and to be fulfilled, productive citizens will be enhanced. To that end, we have a strategic plan (bit.ly/ksd-plan) in place to support our students to be career, college and community ready when they graduate.
15 - number of post-graduation family information nights
6 - College in the High School courses available

17 - Career & Technical Education (CTE) dual credit course offerings

1,000 - students participated in career related learning activities (2018-19)

26 – number of credits required to graduate in KSD (vs 24 required by WA state)

100% of KHS students created a high school and beyond plan that is reviewed annually
PERCENT OF STUDENTS WHO COMPLETE THE FAFSA:
53% - CLASS OF 2018

63% - CLASS OF 2019

100% - OUR GOAL
GRADUATION RATES ON THE RISE
88.4% - 2019
87.3% - 2018
84.3% - 2017
84.2% - 2016
82.5% - 2015
| | | | |
| --- | --- | --- | --- |
| | % of students enrolled in a 4 yr or 2 yr program in the first year after graduation | % of enrollees persisting beyond the first year of a 4-year program | % of enrollees persisting beyond the first year of a 2-year program |
| | | | |
| | | | |
CAREER AND COLLEGE PREPAREDNESS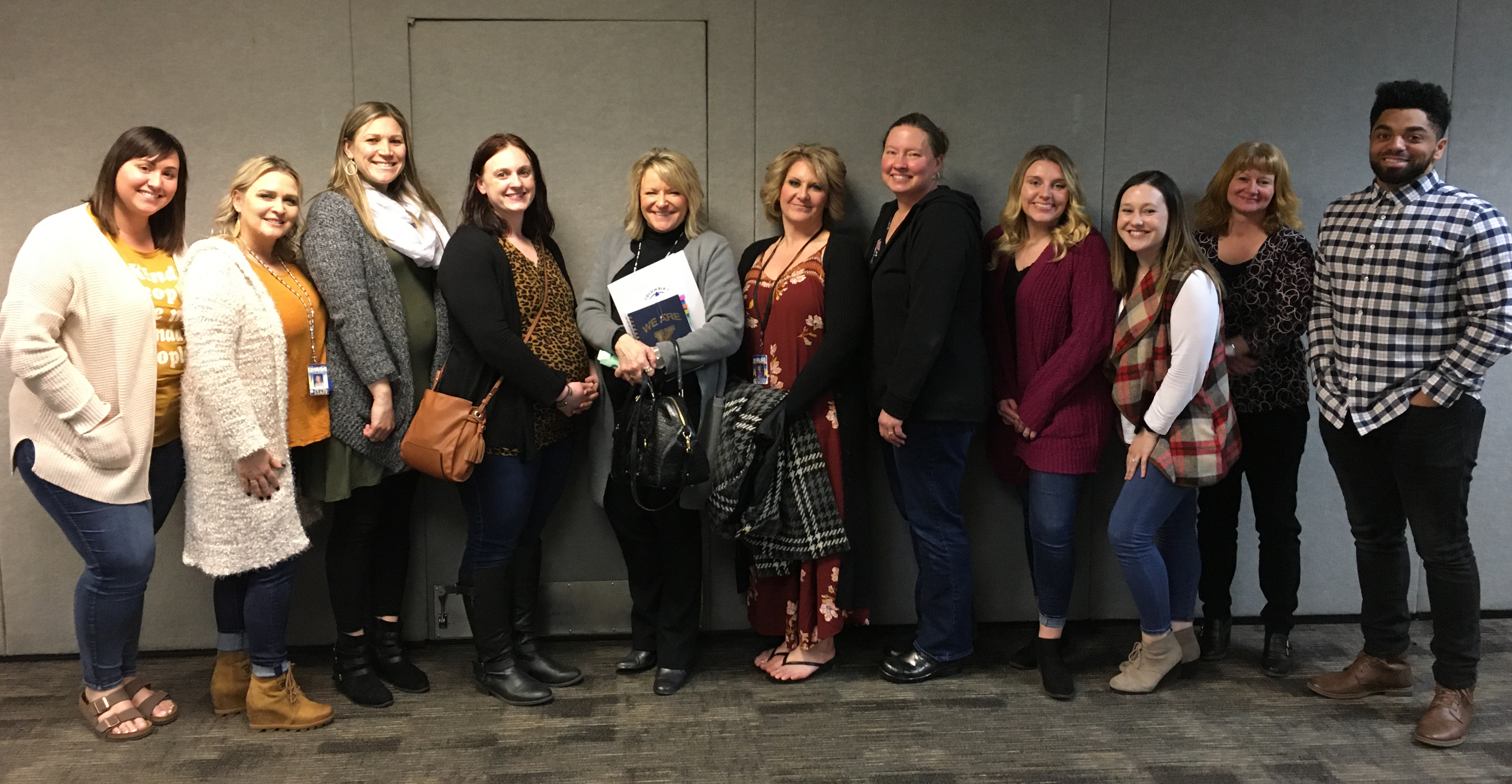 The professionals facilitating our efforts around career and college preparedness do amazing work. They help students with their schedules, counsel them on course selection, assist with High School and Beyond plans, meet with students to make sure they're on track to graduate, and so much more. Whether it's dealing with personal challenges, prepping for mock interviews, applying to college or applying for scholarships our counselors and career center staff are dedicated to ensuring Kelso School District students are prepared for their next steps!
This group of dedicated and caring people support our students every day in many ways. We are so grateful for all their efforts! Thank you:
Emily Allred- CMS counselor

Kylie Chapman- KHS counselor

Kali Dalton- KHS counselor

Zoe Dieter-HMS counselor

Debby Iverson- CMS career center

Nicole Johnson-KHS career center

Angie Knowles-KHS counselor

Rachel Leinweber- CMS counselor

Denise Miles-Foges-KHS counselor

Makaio Mobbs – KHS counselor

Darcy Wishard- HMS career center

Christina Zepeda-HMS counselor
KELSO'S FIRST GRADUATING CLASS OF AVID STUDENTS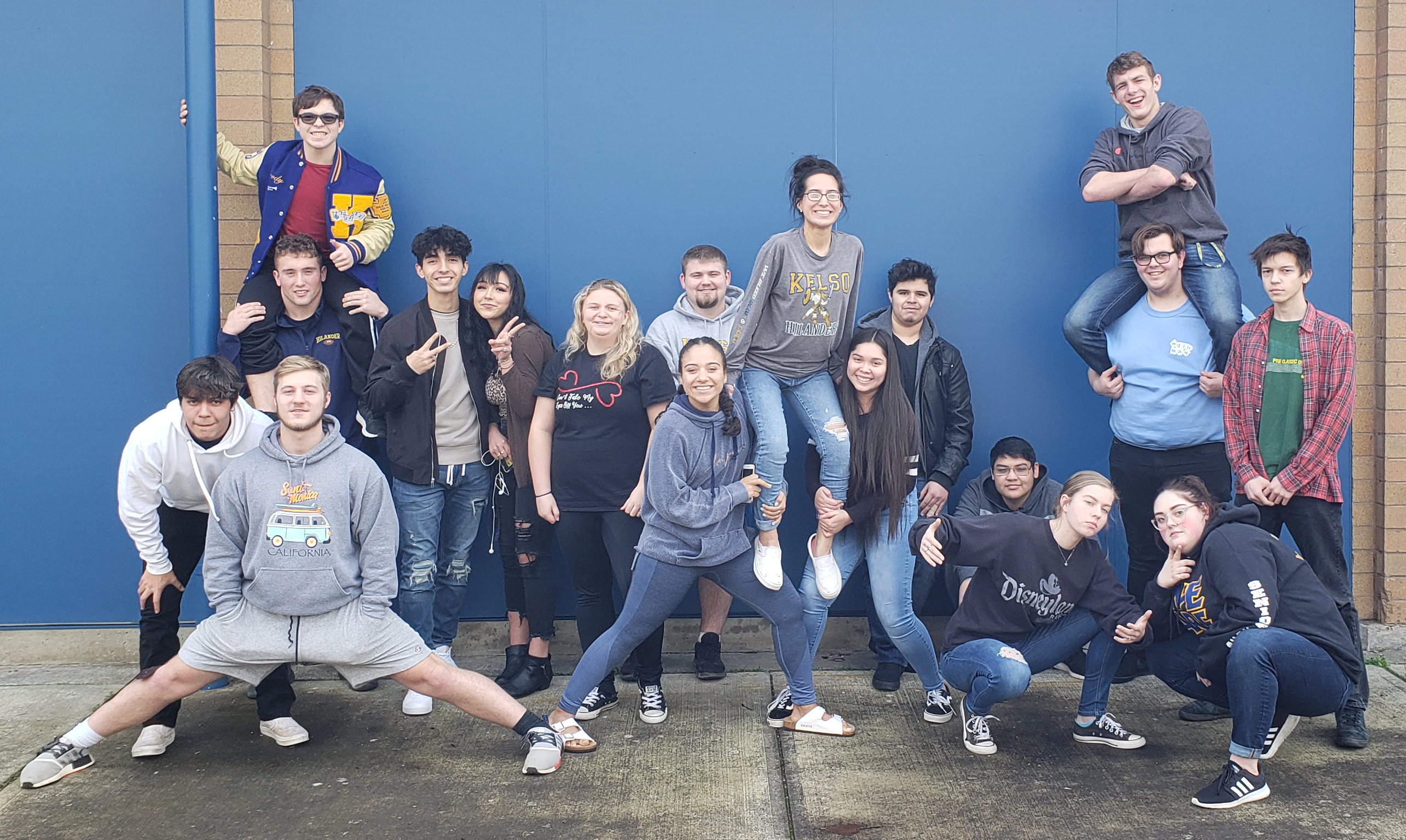 Kelso's first cohort of Advancement Via Individual Determination (AVID) students are now seniors. They started the AVID program when they were in 9th grade. Since then, they have learned how to be successful as students, seen nearly a dozen different college campuses, and done a lot of intentional thinking and planning around their futures.
"I was a failing student," said Jazmin Ball. "I learned how to take proper notes, how to prioritize, and which options are best for me. AVID is an awesome program."
For Marco Estrada, AVID has helped with more than his grades. "It's definitely helped me to push myself and get involved in other activities."
The AVID program closes the opportunity gap by delivering inquiry-based and student-centric instruction. And as Hunter Rios can attest to, teachers inspire students to take control over their own learning. "I saw this as an opportunity to put myself in a better position," Rios said.
Here are a few of the senior year highlights for this class, many of which (such as college applications and acceptances) will increase in the coming months:
25 post-secondary letters of acceptance received to date

33 challenging courses (UW/AP) enrolled in this year alone

27 different clubs/sports/student organizations

23 leadership roles

15 paid part-time jobs

3.36 class GPA throughout high school
"AVID helps us look at where we are, where we want to be, and how to work backwards to get there," said Eli Keithley, whose goal is to be president of the United States. When asked what plans they had for their futures, other students called out psychologist, nurse, dentist, architect, university professor, movie director, and more.