EDIT MAIN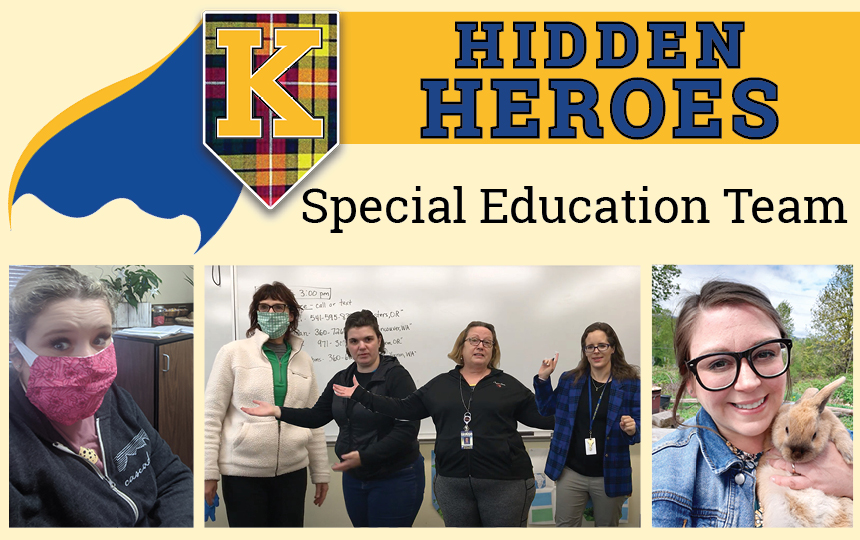 Since the school closure, this team has continued their support and services to our families with a combination of worksheets, website & online activity recommendations, family consultations, providing social stories or visual schedules, and/or teletherapy - all through virtual platforms, phone calls, and email.
These dedicated and thoughtful practitioners are making good faith efforts to support our students with disabilities by maintaining a focus on supportive relationships with students and families, beyond considerations for instructional content.
Since March 16th, our Kelso Special Education staff have managed to balance compassion with compliance – completing 110 IEP's, 23 evaluations/reevaluations, and 26 reevaluation waivers.
A special shout-out to Director Holly Budge, Julie Chrest, and Becky Kent for working behind the scenes to support the families, staff, and Kelso students.