EDIT MAIN
Business and Operations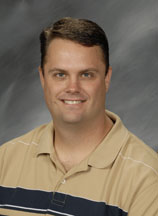 Scott W. Westlund M.Ed., SFO, CGFM
Chief Financial and Operations Officer (CFO)
Contact Information:
Phone: (360) 501-1903
Fax: (360) 501-1902
Fiscal Office Staff
Paula Edwards, Administrative Assistant
Amanda Sanders, Fiscal/Accounting Manager
Darcy Hymes, Associate Accountant
Lorretta LaFave, Associate Accountant
Olivia Stephenson, Accounting Specialist
Operational Supervisors
Gary Schimmel, Facilities & Maintenance Supervisor
David McDaniel, Transportation Supervisor
Vivien Basom, Food Service Supervisor
Cody Reid, Technology Services Supervisor
SMALL PUBLIC WORKS ROSTER, CONSULTANT ROSTER, AND VENDOR ROSTER REGISTRATION
The Kelso School District maintains our Small Public Works Roster and Consultant Roster in the MRSC Rosters online database. Businesses interested in working with our School District on projects must register at www.mrscrosters.org and select the Kelso School District in your application.
If you have roster registration questions, please contact MRSC Rosters at mrscrosters@mrsc.org.

For questions regarding specific projects, please contact Gary Schimmel, Facilities Supervisor, at 360-501-1340.
SCHOOL FINANCE & BUDGET RESOURCES
SCHOOL SITE LOCATOR FOR SCHOOL BOUNDARIES