EDIT MAIN
Cheerleading tryouts
Kelso High School Virtual Cheerleading Tryouts
Open to all interested male and female students attending KHS for 2020-2021 school year.
Due to the closure of schools, we will be holding virtual tryouts though the Band App and video submissions. We understand this is a new process for the Cheer program and will be understanding of issues that may arise.
Those interested in trying out:
Familiarize yourself and your parents with the following packet: 20-21 Information Packet
Complete and return the following packet to Head Coach Megan Lamb by Tuesday, April 28th
Complete the online Athletic Registration by Tuesday, April 28th
All registration must be complete in order to receive an invitation to the Band App where tryout material will be posted and taught
Please reach out with prior to April 28th with any questions to megan.lamb@kelsosd.org. Any questions regarding payments can be directed to haley.cox@ke
Athletic Fees
The Kelso School Board of Directors has adopted a participation fee for all sports at the secondary levels. High school students will pay $50.00 per sport. This fee will help pay for increased costs and allow us to continue to provide athletic opportunities for our students. If this is a contact Haley Cox at 501-1846 for possible financial assistance. If you are registering for a sport that has and not everyone trying out may make the team, please DO NOT pay participation fees until after team selection. Refunds are a lengthy process. Spring cut sports are baseball and softball. Your registration IS considered complete without going through the payment process.
ASB fees have increased to $45 a year.
GSHL Website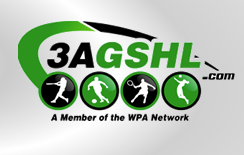 Find all Kelso sports information on our GSHL Website. Be sure you click on the "K" for Kelso, and then choose the sport on the top menu for schedules, rosters, and stats. You can register for alerts by following these directions.
Pay Fees/Sports Registrations Online
Please review our Registration Information prior to registering.
To register for sports, please Review these Instructions.
To Pay Athletics Fees and Register, click here or on the image below.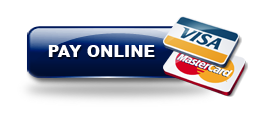 Guidelines and Forms
Participation in activities/athletics in the Kelso School District is a privilege. It is not required for graduation; it is completely voluntary.
Being a member of a team or activity group requires extra effort for both you and your family.
If you decide to participate, be prepared to dedicate yourself 100% to the program for the short period of time you will be involved.
Remember, you will be a representative of your school and community so act accordingly both on and off the athletic site while involved in your activity/sport.
Sports Physical Form (Click to download/print)
Sports physicals are valid for TWO years from . The form MUST indicate that the student is cleared to participate in sports without restriction. ALL athletes must have an up to date Sports physical on file at the time of online registration or be able to upload one at the time of registration. You will not be able to register for sports without a current Sports physical. Forms are also available on the rounder outside the ASB office.
SPRING SCHEDULES

WINTER SCHEDULES
FALL SCHEDULES