Meal service starts today! In addition to the locations listed on our website we've added a pick up site at the COUNTRY RUN APARTMENTS in Lexington. Pick up will be 11:40–11:55 AM* *time is approximate – Bus will stop at the apartment complex after the stop at Lexi's Pizza.

Please visit our COVID-19 page (
http://bit.ly/KSD-COVID
) for information on school closures, meals, childcare, and picking up personal belongings and medications.

Kelso School District is closed Monday, March 16, through Friday, April 24, under direction from Governor Inslee to slow the spread of COVID-19. Information on picking up belongings, student medications, childcare, meals, graduation, and more will follow soon.

Reminder, NO SCHOOL on Friday 3/13/20 for our regularly scheduled In-Service Day and on Monday 3/16/20 for our regularly scheduled Trimester Break.

Automated Attendance Calls start Monday, March 9th. See full details in photo attached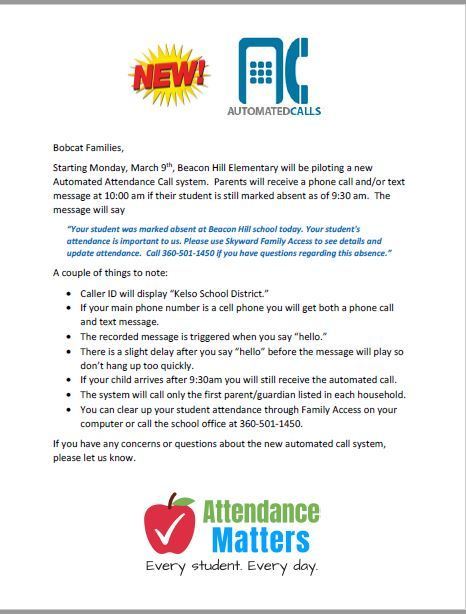 Dr. Seuss SPIRIT Day tomorrow, 2-28-2020. Come dressed as your favorite Dr. Seuss character.

Barnes, Beacon Hill, Catlin, Huntington and some KHS buses are running a little late this afternoon (2/24/20). We are sorry for any inconvenience this may cause. They are on their way now.

Unfortunately we are experiencing issues district wide with our phones. We are working diligently to fix the issue. We are sorry for the inconvenience. If you must get a hold of your child's school, please send an email to the secretary. Thank you for your patience.

So thankful for the tremendous support for our schools, staff, and, most importantly, for Kelso kids. Voters approved the levy that will restore, sustain, and enhance essential educational programs, maintenance, and more. Thank you! #StrongSchoolsStrongerCommunity

Health care specialists, safety officers, advisors, and coaches are an important part of your child's educational experience. These are almost entirely funded by the local levy. Please vote by February 11. #StrongSchoolsStongerCommunity

Levies are for learning, bonds are for building. #StrongSchoolsStrongerCommunity

Have you voted yet? Ballots must be in or postmarked by February 11th to be counted. #StrongSchoolsStrongerCommunity

100 Days of School Spirit Day is tomorrow, Fri. 2-7-20. Dress like you are 100 years old!

Did you know: 50% of voters must vote "yes" for the replacement levy to pass. #StrongSchoolsStrongerCommunity

Future Yo-Yo Masters Students enjoyed their yo-yo's at recess and trying to master tricks they learned from yesterday's NED Assembly. NED stands for Never give up, Encourage others and Do your best.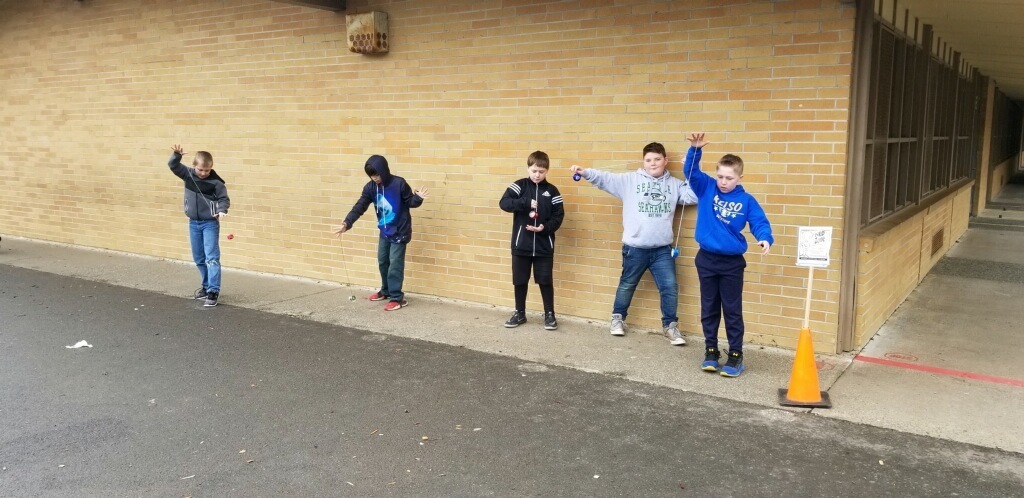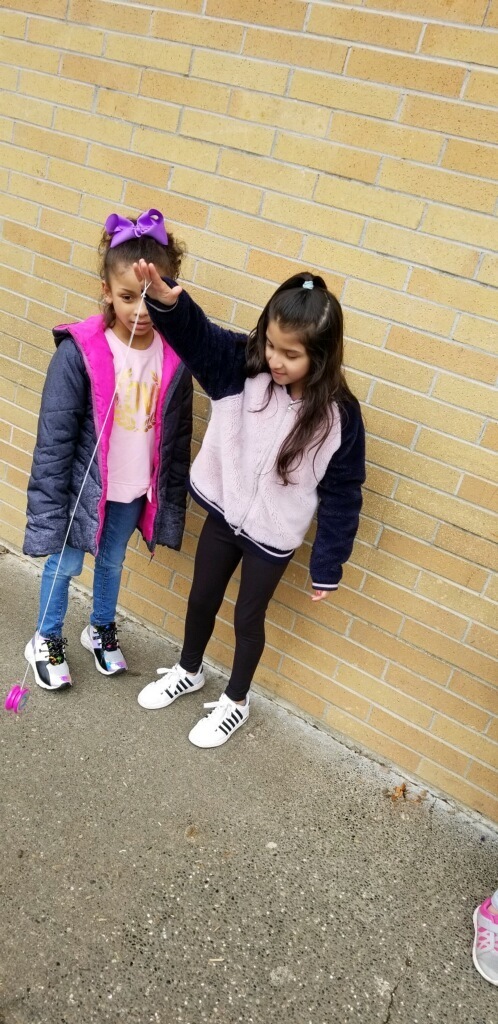 The following buses are on AM snow routes; 1,3,4,14,15,16,17,20,26,29 & 31

Schools built on a solid foundation where quality student learning is taking place contribute to a thriving and prosperous community, protecting your home and property investment. #StrongSchoolsStrongerCommunity #WeAreKelso

Levy fact #10: Levy dollars are used to pay for staff, programs, services, and materials not fully funded by the state. #StrongSchoolsStrongerCommunity